There were no changes to rates in our cash accounts table over the week. The account offering the highest rate in the YieldReport survey is the RAMS Saver Account. This week there was only one thing that mattered for domestic financial markets; the June quarter CPI figures.
Economists were waiting to confirm their expectations of an August rate cut with CPI numbers which were in line with what the market expected; anything weaker would only increase their confidence in a rate cut and anything stronger would have to be so by a large amount to shift thinking. As it turns out, the figures released were pretty much in line and little changed.  Those who expect a rate cut continue to do so and the few which don't won't budge either. Probabilities of a rate cut implied by cash market futures actually fell a little although the chance of an August cut is still rated at just over 60% and therefore the market thinks a cut is more likely than no change. November is the month in which cash contracts have fully factored a 1.50% rate and by May 2017 another cut down to 1.25% is given a 70% probability. We will know the answer on Tuesday 2 August when the RBA meets.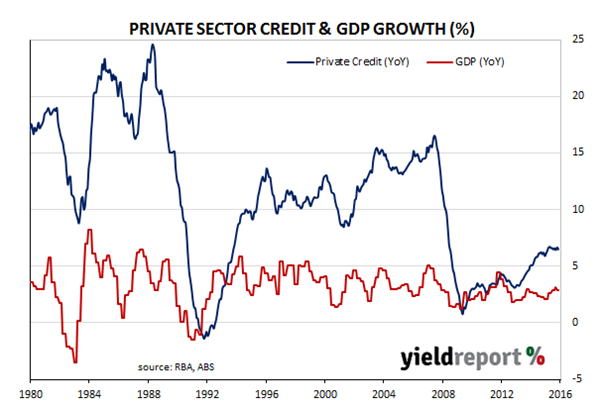 While the CPI took all the data headlines, private sector credit figures indicated reasonable but uninspiring lending growth and were of little interest to markets. The 6.2% year-on-year figure was neither high enough nor low enough to garner further interest from analysts.
CASH ACCOUNTS
| Product | Int p.a. | Special Cond |
| --- | --- | --- |
| AMP Saver Account | 2.35% | 31 days' notice |
| AMP Notice Account | 2.45% | |
| ANZ Premium | 1.75% | |
| ANZ Progress Saver | 2.26% | Min balance $5,000 |
| Arab Bank Online Savings | 2.05% |  Up to $500k. |
| Bankwest Smarter Esaver | 2.45% | Zero w/draw pm up to $500k |
| BoQ Cash Man Account | 1.80% | Limit 1 w/draw pm |
| BoQ Bonus Interest Savings | 2.55% | $250k+ |
| CBA NetBank Saver | 1.50% | $200pm dep, $100k lim, 1wd pm |
| CBA Goal Saver Ac | 2.20% | |
| CUA eSaver Plus Account | 2.85% | |
| Heritage Online Saver | 2.45% | $750,000+ |
| ING Savings Accelerator | 2.15% | $150k+ |
| Macquarie CMA | 1.65% | |
| ME Online Savings | 1.55% | |
| NAB iSaver | 1.55% | |
| NAB Reward Saver | 2.95% | 1 dep no w/draw mth |
| Rams Saver Account | 3.15% | $200 pm no withdrawal |
| Suncorp eOptions | 1.60% | |
| USaver | 2.06% | $200 pm up to $200k |
| USaver Ultra | 3.12% | Up to $200k +$2k pm dep |
| Westpac eSaver | 1.50% | |
| Westpac Reward Saver | 2.10% | dep $50 and no withdrawals |