14 June 2017
The Queensland Government has released it 2017-18 budget and as a result Queensland Treasury Corporation (QTC) estimates it will borrow $6.8 billion in 2017-2018 which is about $2.7 billion less than forecast in QTC's mid-year statement. QTC's gross issuance was around $10.8 billion in 2016-2017.
Most of the borrowing will be done to finance existing debt worth $9.4 billion which will mature during the year. $600 million is expected to be needed for "other entities" such as universities, schools and water utilities. $3.2 billion has already been borrowed, either in 2016-2017 or earlier years which leaves a net $6.8 billion.
QTC's benchmark series will form the bulk of the bonds which will be issued but QTC also flagged the potential for green bonds, bond with maturities as long as 30 years and other types of debt securities.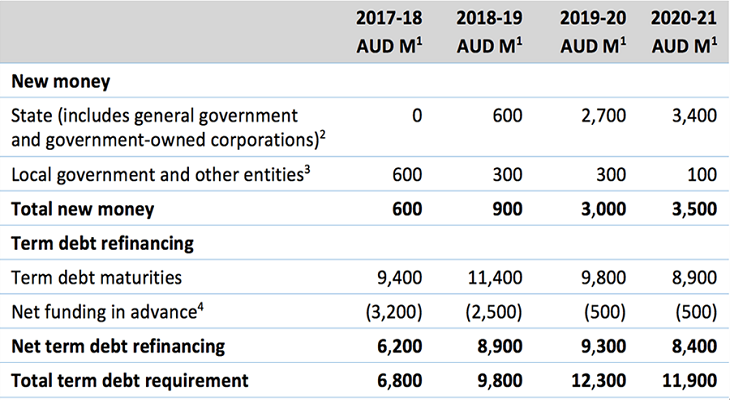 ---