25 July 2017
After a three year absence from international bond markets, Greece has successfully issued €3 billion worth of five year bonds at a yield of 4.625%. The issue was in conjunction with a buy-back of 2019 bonds. Greece last accessed international bond markets in 2014 when it sold Greece sold an equivalent amount of five year bonds at 4.95%.
The Greek economy has been through the wringer since 2009 after the country lost credibility when it lost the ability to service its sovereign debt without external support. Not only was its tax collection system openly rorted by its citizens but its national government also engaged Goldman Sachs in 2001 to mask the true extent of its deficit to circumvent EU budget deficit rules.
Greece's plans for two more bond issues before the expiry in August 2018 of its latest international bailout "could prove to be a positive turn for that economy and a signal Greece can stand on its own feet," according to Westpac.
S&P raised its outlook for Greece from "stable" to "positive," on the basis of recent cost-cutting and an expected return to growth this year. S&P rates Greek government debt as "B-" while Moody's has assigned a Caa2 rating to its debt.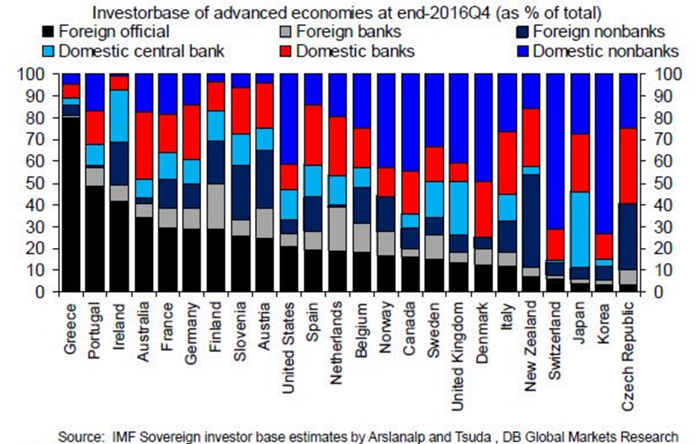 ---