10 October 2017
Reports regarding a new hybrid from Bendigo and Adelaide Bank have emerged this week. The talk is Bendigo will aim to raise $400 million via a new series of hybrids to add to its three existing series.
One of these, the Bendigo CPS (ASX code: BENPD) has a call date in December and redeeming a hybrid security on this date has become standard practice. Redeeming callable securities on first call dates has been standard practice in the corporate bond market for a long time but callable hybrids only started to emerge in the last decade and it is only this year they have started to reach their first call dates.
Speculation has also turned to whether Bendigo will act in the same manner as ANZ did recently. ANZ allowed its ANZ CPS 3 (ASX code: ANZPC) holders the option of switching into its new series 4 capital notes (ASX code: ANZPH) or keeping their existing ANZPC holding. While holders of several hundred million dollars of ANZPC did switch, a sizeable proportion of holders choose to remain in the security. Now both securities trade on the ASX market.
The trading margin of Bendigo's CPS has dropped in recent weeks to the point purchasers appear to be paying a premium for the hypothetical eligibility to switch into the new securities. Demand for the CPS suggests investors have been willing to bet on what Bendigo Bank may announce.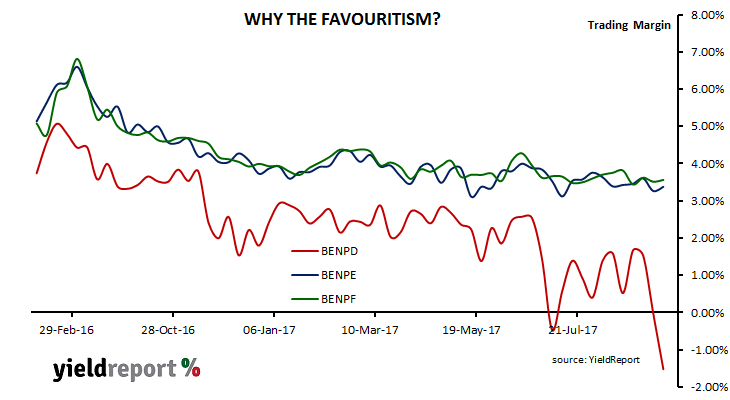 Bendigo and Adelaide Bank is not the only issuer of hybrids in this position. Suncorp's CPS 2 (ASX code: SUNPC) have an optional exchange (call) date in December 2017. So far there has been little other than outright speculation as to a replacement hybrid but there is no reason to expect Suncorp to act any differently than any of its peers.
---